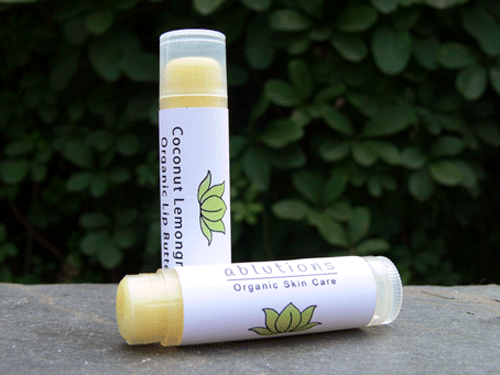 A smooth, creamy lip butter featuring creamy organic coconut and crisp, tangy lemongrass.
discontinued
We combine fresh, organic beeswax, creamy virgin organic coconut oil, nourishing organic sunflower oil and crisp, tangy lemongrass in this creamy butter to soften, soothe and moisturize dry lips. If you buy only one organic product for yourself, please make it Organic Lip Butter. Every time you lick your lips, you ingest a small amount of whatever happens to be on them. Shouldn't it be the most natural, pure, pesticide free product you can get your hands on?
This product is appropriate for all skin types.
vegetarian | not test on animals | phthalate free | paraben free | preservative free
.2oz | 5g in recyclable tube